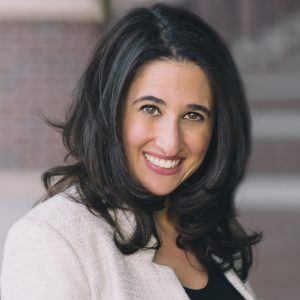 The Tallahassee family law and divorce practice of Diana Cohn Law, PA. is led by Diana Cohn. She is a family law attorney with over a decade of experience in family and child advocacy, and complex trial litigation.
Before establishing Diana Cohn Law (previously known as Cohn Slater), Attorney Cohn served as Managing Attorney at Children's Legal Services, directing the active litigation of hundreds of legal cases each year. She is a decorated attorney, recognized with some of Florida's most esteemed family law honors, including the Family Champion Award from the Children's Home Society of Florida and the DCF Excellence in Child Welfare Award.
At Diana Cohn Law, P.A., we are committed to fighting for you and your children, protecting your rights, and supporting you during challenging times. We proudly represent family law and divorce clients in Leon, Gadsden, Wakulla, Jefferson, Franklin, and Calhoun Counties in Florida.
We manage a variety of cases within our Tallahassee family law attorney practice, including:
Our Tallahassee divorce law practice is prepared to handle a wide variety of issues that can arise during the divorce process. From simple settlements to complex challenges, we will advocate for your interests during negotiation, mediation, trial litigation, and even appeals. We are committed to making sure you get what you rightfully deserve.
Divorce can be tough, especially when contested. It can be full of hard choices and lots of emotions. But at Diana Cohn Law, P.A., we're here to help make it easier. Our team is always on your side, fighting for what's best for you. We face these challenges together, protecting your rights and financial future every step of the way.
When children are involved in divorce proceedings, Diana Cohn Law, P.A. takes extra care to resolve issues that arise swiftly and effectively. We understand the need for dedicated, proactive advocacy and support when it comes to matters involving children. That's why we develop unique solutions that address immediate practical problems, like custody and visitation, while keeping long-term objectives, like parenting plans that minimize future conflicts, in focus.
An uncontested divorce occurs when a couple agrees on all major terms of a divorce without having to argue in court. While this doesn't mean that uncontested divorces happen without any complications, it implies that the couple can reach an agreement without needing a judge or mediator.
Deciding to pursue an uncontested divorce may give you a greater sense of relief and control. It allows both parties to participate in shaping the case's outcomes. Uncontested divorce also expedites the legal process, which enables parties to move forward with the next phase of their lives more swiftly. It involves less conflict and court time, and tends to cost less than a contested divorce.
Despite these advantages, an uncontested divorce's success largely relies on complete transparency and cooperation between both parties. They must maintain open lines of communication and maintain an amicable, level-headed approach throughout the case.
When considering an uncontested divorce, it is highly advised that you hire a lawyer to represent your interests during the negotiation process and while drafting a Marital Settlement Agreement. Our experienced lawyers can prevent you from overpaying or receiving too little spousal support or child support, or losing property or time-sharing rights with your child. We offer sound counsel and guide you through the legal process with our extensive experience.
We understand that child custody and paternity disputes can be stressful and emotionally charged. Our child custody law practice is committed to supporting you through this complex process with a commitment to responsiveness and reliability.
With a client-first, assertive approach, we strive to safeguard your rights and the nurturing bond you share with your children. We represent clients in a variety of child custody matters, including time-sharing, family relocation, paternity, custody evaluations and trials, and child abduction and enforcement issues.
Diana Cohn Law, P.A. can assist with the calculation, securing, and enforcement of child support payments. If paternity is disputed, we can facilitate DNA testing to confirm parentage.
We strongly advise against delaying a paternity evaluation as it could result in the loss of child support payments. Once paternity is confirmed, our attorneys can advocate for a fair determination of child support.
Divorces can wreak financial havoc in your life, often resulting in a lower standard of living and uncertainty about retirement. Spousal support can help alleviate this upheaval. Our divorce attorneys can help with calculating and securing spousal support payments and enforcing spousal support orders.
If your former spouse has attempted to hide income or assets, we can draw on our network of investigators, forensic accountants, vocational experts, and business valuation appraisers to uncover and properly value these undisclosed assets. We are prepared to assist in developing a complex spousal support case for settlement or trial.
Our family law practice also covers other legal issues, include: