EFFECTIVE SEPTEMBER 1, 2021, DWIGHT SLATER IS NOW A MEMBER OF GUILDAY LAW, P.A.
HE CAN BE REACHED AT [email protected] OR 850-224-7091
---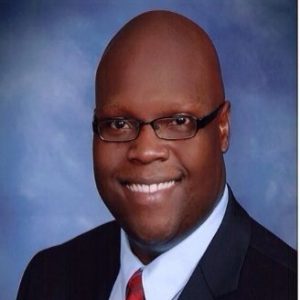 Dwight Slater is a Board-Certified Specialist in Appellate Practice. He was born and raised in Miami, Florida. He earned his bachelor's degree from Stanford University in 2002, and his law degree from Emory University in 2006.
Dwight Slater has extensive trial and appellate litigation experience. He began his career as a criminal defense attorney in Orlando, Florida, where he tried numerous misdemeanor and felony cases. He moved to Tallahassee in 2009 to the join the General Counsel's Office at the Florida Agency for Health Care Administration. There, Slater handled health facility licensure and Medicaid overpayment cases at the trial level and on appeal.
Thereafter, Dwight Slater handled insurance agent and agency licensure matters for the Florida Department of Financial Services before accepting a Regional Appellate Counsel position with the Florida Department of Children and Families' Children's Legal Services. Slater served as Chief Appellate Counsel for the Florida Department of Business and Professional Regulation before teaming up with his former colleague, Diana Cohn, to form Cohn Slater, P.A.
In his free time, Dwight Slater plays the bassoon and performs with several large and small ensembles in Tallahassee. He also enjoys gardening and playing with his dog, Coltrane.
Licensure
Licensed to practice law in Florida.
Certifications
Board-Certified Specialist in Appellate Practice, 2016–21, The Florida Bar
Activities
Appellate Court Rules Committee, 2012–18: General Practice Subcommittee, Chair, 2017–18
Family Practice Subcommittee, Vice-Chair, 2015–16
IOP Subcommittee, Vice-Chair, 2015–16
Orientation Subcommittee, Vice-Chair, 2015–16
Administrative Practice Subcommittee, Criminal Practice Subcommittee
Supreme Court's Bar Admissions Committee, 2013–17
Supreme Court's Select Committee on Claims of Ineffective Assistance of Counsel in Termination of Parental Rights Proceedings, appointed October 2015
First District Appellate American Inns of Court, Master-Private
Government Lawyers Section, 2013–17: Executive Council; Publications Committee, Chair; Editor of Section Newsletter, The Voice