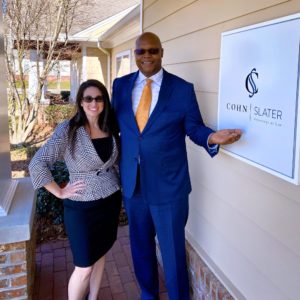 The attorneys of Cohn Slater, P.A. practice Family Law, Administrative Law, and Appellate Law in the State of Florida. We help you navigate the legal process and defend your loved ones, your life, and your livelihood.
Cohn Slater, P.A. was founded by Diana Cohn and Dwight Slater, seasoned trial and appellate attorneys with decades of combined legal experience.
Based in Tallahassee, the firm provides representation to clients in Leon, Wakulla, Gadsden, Franklin, Jefferson, and Liberty County civil court cases, and before the Florida Supreme Court and Florida's First District Court of Appeal.
The attorneys of Cohn Slater bring deep experience and know-how to handle your legal problems. We do this by taking complex legal issues, simplifying them, and finding unique and creative solutions.
Ready to schedule a consultation? Contact Cohn Slater now.